April Is Autism Awareness Month
---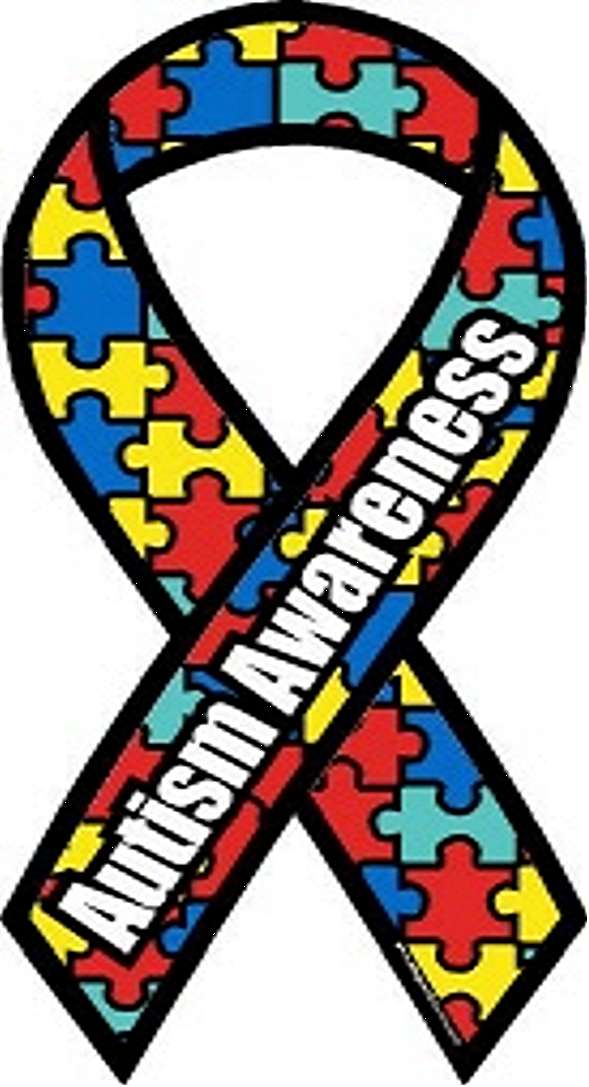 Autism in 2009
AUTISM OCCURRENCE:

One in every 150 children in the US has autism, which means 1 million children are living with this disorder. In boys, the statistics are even more alarming: 1 in 94. A new case of autism is diagnosed nearly every 20 minutes
AUTISM RESEARCH FUNDING:

There is a disparity of research funding for autism, even though its prevalence is staggering.
$29.5 billion dollars is the total pool of NIH funding in FY 2008
Less than $100 million of the $5 billion dollars that is allocated to relevant NIH departments goes to autism research.
Leukemia Funding: $300 million (1 in 25,000 children are diagnosed with leukemia per year)


Muscular Dystrophy Funding: $160 million (1 in 20,000 children are diagnosed with MD per year)


Juvenile Diabetes Funding: $140 million (1 in 500 children are diagnosed with Juvenile Diabetes per year)
Note: it is important to note that there is no suggestion to place an importance on one disease over another. This funding information above is only to demonstrate the disparity of funding towards autism.
AUTISM FINANCIAL COST:
According to the
Harvard School of Public Health
each individual with autism accrues about $3.2 million in costs to society over his or her lifetime, with lost productivity and adult care being the most expensive components. Direct medical costs, such as physician and outpatient services, prescription medication, and behavioral therapies are estimated at more than $29,000 per person per year. Direct non-medical costs, such as special education, camps, and child care can cost anywhere from $38,000 to $43,000 per year.
INSURANCE COVERAGE:
Many states are passing legislation that requires insurance providers to cover behavioral and speech therapy for children with autism. In Oregon, most children are covered by the Mental Health Parity Law SB 1 or HB 2918.
For more extensive and detailed information about healthcare coverage for kids with Autism in Oregon click here
. Keep in mind that these laws only cover therapy! All medical and biological treatments are still limited to treating physical conditions (diarrhea, eczema, asthma, immune dysfunction, strep, seizures) that occur more frequently in kids with autism. The good news is that treating these associated conditions will improve cognitive and behavioral function in autistic children.
AUTISM RESEARCH IN THE WORKS:
Despite the disparity in funding, autism research is happening with more momentum than ever before. The research that is coming out right now continues to reshape the way I practice and validate the treatments that I see working in children. Highlights of some of my most recent favorites are listed.
Immune dysfunction is well documented in autism and a recent major study found that children with autism have
decreased immune globulin levels
and these low levels are are associated with behavioral severity. Immunological research is still a hot topic in autism and as more is discovered about the dysfunctional immune response in autism, more targeted treatments will be available to correct for these immune issues.
Environmental toxicology continues to represent a large percentage of published research into some of the origins of autism. In the last few years, it has been well established that
defective genetics
and environmental insult create an intricate interface that predispose a developing nervous and
immune system
to developmental delay. Current evidence now suggests that
autism prevalence is increased in areas of environmental industrial toxic release.
Posted by: LeighAnn
Upcoming Autism Events in Portland Metro Area
Bounce for Autism to be held at the Pump It Up in Wilsonville, Oregon, April 10th, 6:00-8:00 p.m. This event is brought to you by ASO and the Autism Society of America. To form a fun and bouncy team visit www.bounceforautism.org or just show up to have the joy of bouncing! See attached flyer for more information.
Autism Walk-a-thon, Sunday, April 19th, Oaks Park, SE Portland. This is the largest autism event held in Oregon during April, Autism Awareness Month. This year is the 7th annual Autism Walk-a-thon. Join us, along with fun entertainment from the Sellwood Marching Band, BJ the Clown, Radio Disney, Face Painters and a really cool craft table, for this community event. This year we are encouraging families, businesses and professionals to form a team. We will be giving an award to the team who raises the most money in pledges! Click here to link to the event site.
The 3rd Autism Ball will be held on Saturday, April 25th at the Melody Ballroom from 6:00 p.m. to midnight. There will be a silent auction, dinner and dancing the night away! Tickets are $100/person. Please click here to get ticket order information.
Sponsored by ARRO (Autism Research & Resources of Oregon) the 3rd Annual Sean's Run From Autism to be held at Oaks Park on April 25th. Visit www.seansrun.org for more information.
Educating Children With Autism Statewide Conference May16th 2009. Evidence-Based Strategies for the Education of Children with Autism It is with great pleasure that we invite autism specialists, teachers, and related service staff, as well as school administrators, parents and caregivers of children on the autism spectrum to the Educating Children with Autism Statewide Conference. The full-day event will be held at the Memorial Coliseum, in Portland's Rose Quarter. Conference sessions will focus on school programs at pre-k through high school grade level, school, family, and community partnerships, instructional strategies, and an introductory strand for those who are new to the field of autism spectrum disorder. Dr. Laura Schriebman will give the keynote presentation on the science and fiction of autism. Dr. Schriebman is distinguished professor of psychology at the University of California, San Diego, and currently directs the UCSD Autism Intervention Research Program.